Olympic highway realignment project
Linke & Linke Surveys was involved in the construction of one of the biggest road projects in recent history in the Wagga Wagga area.
The project involved the construction of the New Kapooka Bridge, approximately 3km of Olympic Highway, approach ramps and access roads. UAV/Drone technology was used for monthly reporting, including End of Month Quantities and project environmental records.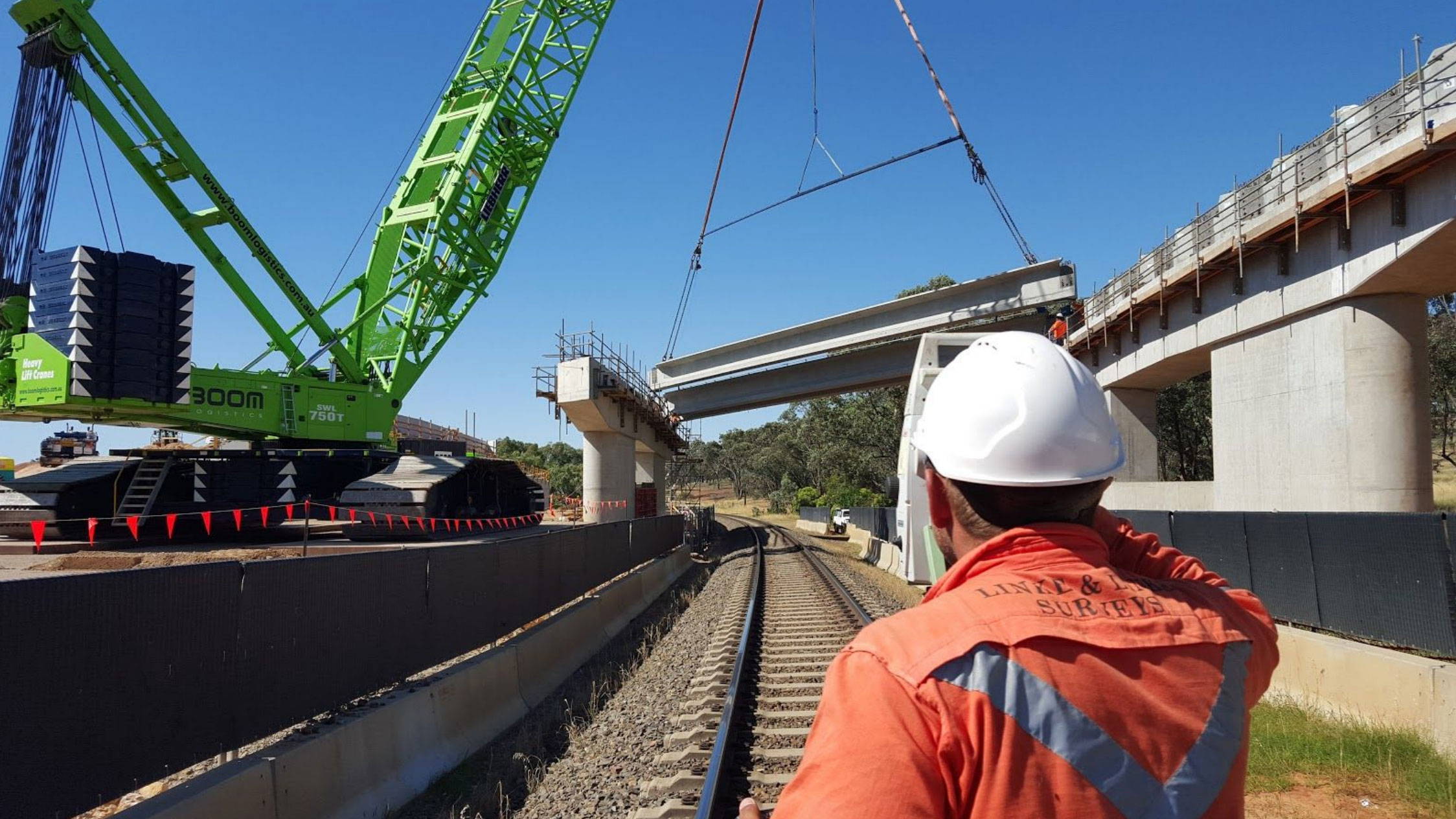 The data compiled from the survey ensured construction accurate to design specifications, including:

Constructed to RMS Survey Specification G71 undertaken with Linke & Linke Surveys Project Quality Plan. Multiple RMS Audits undertaken.


Four Lane Bridge built across the main Sydney-Melbourne railway line. This has been constructed with future freight rail use in mind - high enough to allow the passage of double stacked trains.
This bridge consists of three 33 metre spans of pre-stressed concrete Bulb-T girders with cast-in-place reinforced concrete deck formed permanent formwork. The superstructure is supported on two pier columns and two abutments.